While the best method for learning new vocabulary is by repeatedly studying it in context, language learners often find themselves up against massive word lists with little more than L1 translations or L2 definitions as a point of reference. In these less-than-ideal and yet all-too-common scenarios, the memorization process can be daunting.
So how can language students make vocabulary memorization more manageable – and even enjoyable?
Russell Stannard, Voxy guest blogger and creator of the award-winning ELT website teachertrainingvideos.com, has tipped us off to Wrds, an "amazing vocabulary tool for learning several European languages."
Russell has created an excellent screencast that will guide you through how to use this free tool. Click below to watch and learn!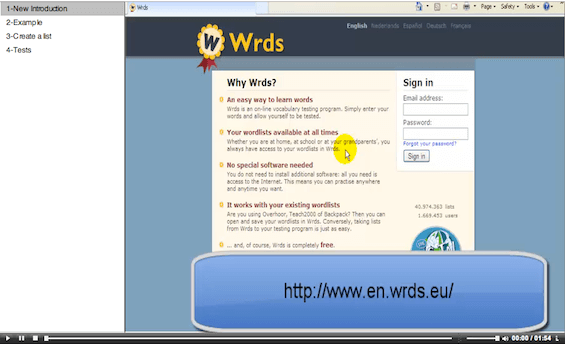 How do you prefer to master new vocabulary? Do you have a favorite web-based program or mobile app?