Last week, we published the Native Speaker Edition of "Funny English Mistakes". Today, we're taking you around the globe on a laugh-inducing lost-in-translation tour. Hang on tight, and try not to disturb your co-workers!
All photos are linked to their original sources.
---
China
Warning: Drinking the wine will make the moon impatient.
---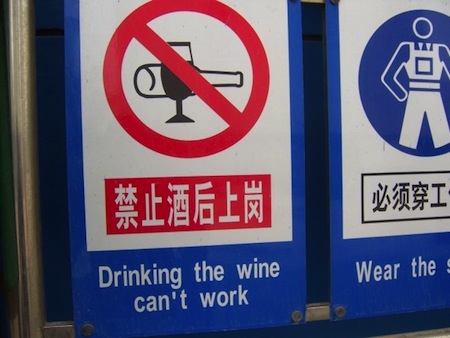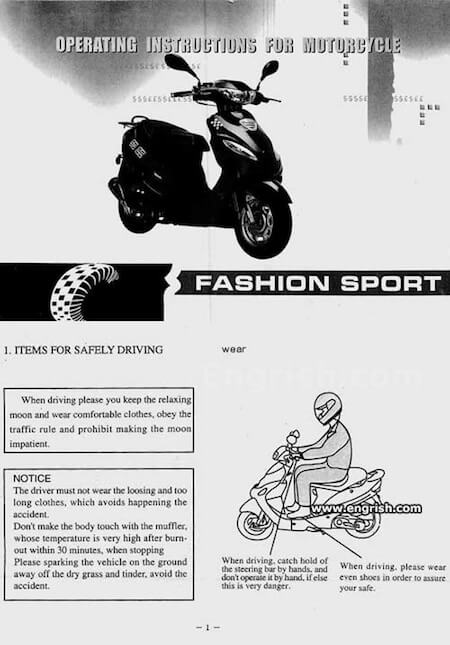 ---
South Korea
Charmfd by the hot crazy rice cake
---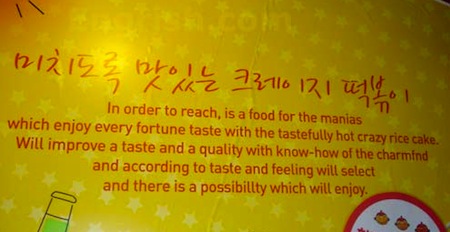 ---
Japan
Maybe the high medic will have a used tissue.
---
---
Indonesia
Hmm… How much is my life worth?
---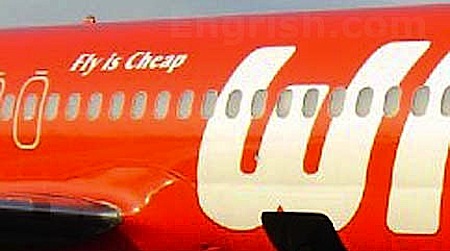 ---
Vietnam
With the exception of spelling…
---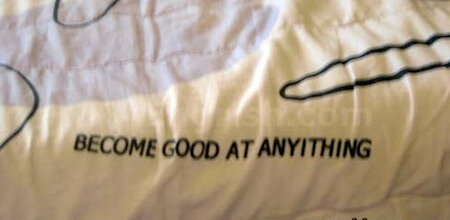 ---
Thailand
Hi, Door!
---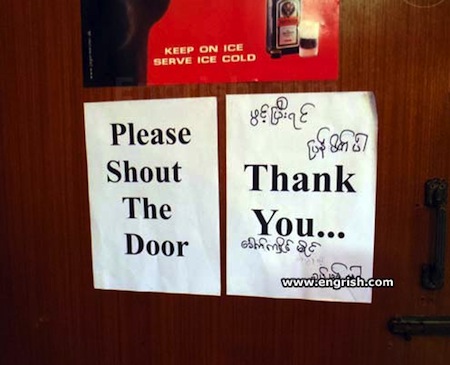 ---
Iran
If I have a Hummer, remind me why I'm riding the bus?
---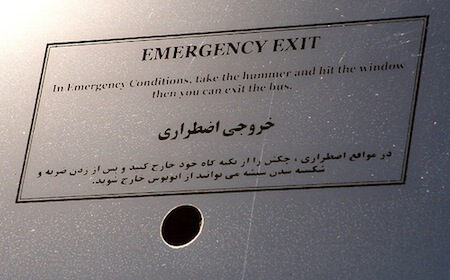 ---
France
I can't decide which sounds scarier: the prickle-wearing plant or the great crudeness.
---
---
Mexico
…and if they only gave me a receipt?
---